Critical Alchemy
Facebook continutes to try and hypnotise me into selling my blood.
To help me pay for school, or bills, it says. I'm not fooled for a second.

DON'T SELL BLOOD TO FACEBOOK!

Paypal founder Peter Thiel pays tens of thousands of dollars to receive transfusions of blood from the young –
to keep himself young (Fountain of Youth?!)
The STARBUCKS logo, on the surface is derived from a 15th C. woodcut in Juan Cirlot's Dictionary of Symbols.
This woodcut however, confuses its symbology.
The two tailed mermaid is not the Greek siren, but rather the Roman Venus
(who rules over the planet as well as the metal copper and dispels melancholy humours THIS is important).
There are several examples of this figure in Rosicrucian and Alchemical text
showing the Venus producing Blood from her left breast and Milk from her Right.
The diagram symbolizes the Philosopher's stone, and the symbol is given with instructions:
boil the red Blood and the White milk until they turn into Silver and Gold.
MORE ON STARBUCKS AND THEIR PERSONAL ATTACKS ON ME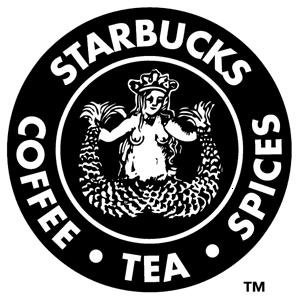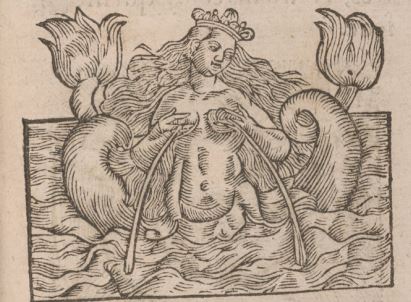 from l'Azoth - Basilius Valentinus 1624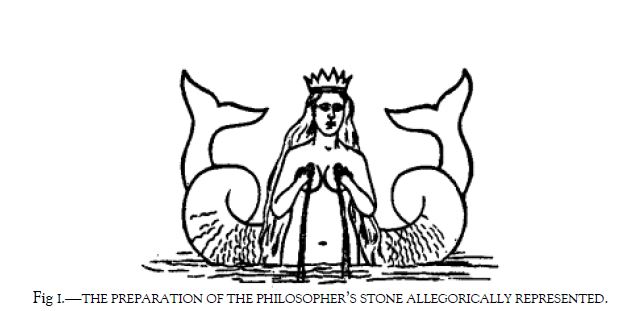 from Hartzmann's translation of The Secret Symbols of the Rosicrucians
FACEBOOK further advertises things such as apples and pears to me.
These foods, as well known by Avicenna and further expounded by medical documents translated
from the Latin at Salerno College,
disturb the balance of the four humours, which themselves
constitue the Mass of Blood. In particular, these foods engender Melancholy.
Who is the enemy of Melancholy? VENUS, as symboligized in the Starbucks logo.

Blood and Milk. Melancholy. Venus.
Who rules over Melancholy as Venus rules over Copper?
SATURN (Falcifer, he who bears a scythe).
Saturn holds dominion over Lead as Venus Copper.
The conjunction of Lead and the Philosopher's Stone
shown through Venus = Lead INTO Gold. Blood and Milk, Gold and Silver.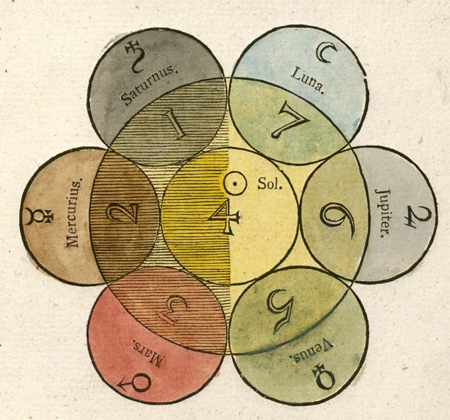 It should be CLEAR as day by now:
FACEBOOK, PAYPAL, STARBUCKS, all collaborating to steal blood
to alter blood, to worship Saturn (LEAD)
corrupting the Philosopher's Stone
through VENUS, Love and Spiritual REBIRTH in Behmen's formulation
to turn LEAD through Blood into GOLD
Greedy alchemists and Blasphemers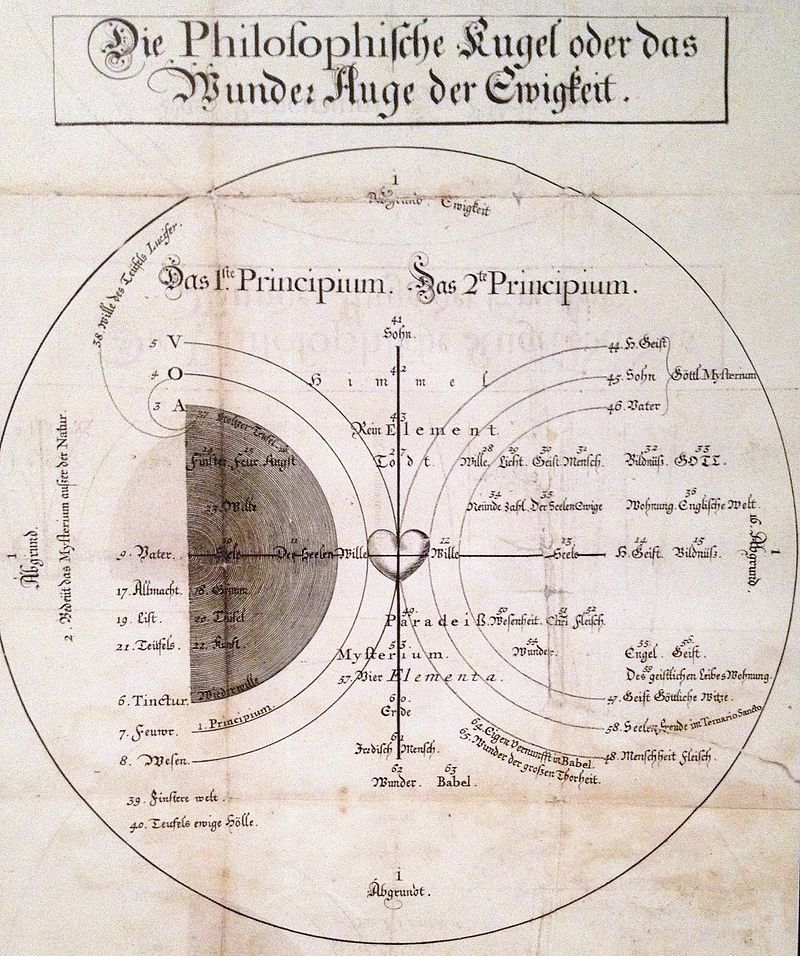 Behmen's Cosmology
FACEBOOK, and STARBUCKS working together to Harvest and Transmute Blood
Thiel, the vampire capitalist wants blood to cheat Death
DEATH of course is in the house of Saturn
he who bears a scythe, and Lucifer who resides on Earth
(SOME argue that SATURN is the body of LUCIFER but misread the World TEXT
World Text was created by the DEMIURGE
to seal the Light of Light - Bibical Satan just misread portrait of DEMIURGE!)


ALCHEMY
the holy practice first given to us by Hermes TRIMEGISTUS
(Hermes as known by the Romans as planet Mercury -- the quick, the brave)
V.I.T.R.I.O.L. = Visita Interiora Terrae Rectificando Invenies Occultum Lapidem
sworn motto of Alchemists to visit the Interior of the Earth
and PURIFY to find the HIDDEN STONE (unified spirit of Human and God)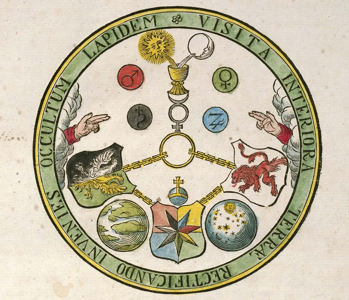 the Seven Metals and Seven Planets (Sun = GOLD, Moon = SILVER the streams of blood and milk)
are a HOLY balance met to purify both MATTER (gold) and SPIRIT (soul)
the VAMPIRE blasphemers who want my (YOUR) Blood
disrespect the Hermetic Tradition and GOD
learn alchemy from master's who care about the body of the soul
learn alchemy from the masters
alchemy keeps a holy balance
and teaches us to purify
our souls and change
the world around us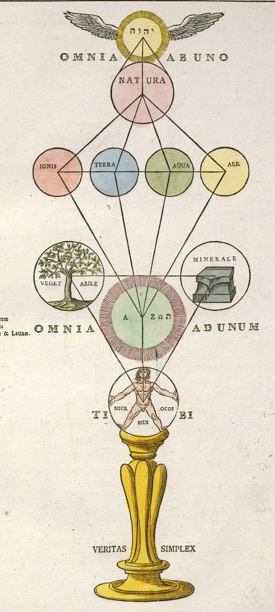 BLOODsuckers
take blood to upset balance of elements
and elements of nature
to turn LEAD into GOLD/SILVER
and LINE their pockets
making us sick
too much lead in the blood
what do you think happened to
FLINT, Michigan??
They use our bodies
like factories to make money
first Corinthians 6 tells us
our bodies are TEMPLEs not factories
more importantly Gnostic teaching
tells us we are trapped
pieces of God's soul trapped
here by evil Demiurge!!
The forces of the Demiurge are evil
and are using our bodies for
factories to create gold
(Read more about demiurge and sophia and their battle here) it is clear that SOPHIA as the enemy of
the DEMIURGE is where
forces of LIght and Purity
are fighting the vampire Goldmongers
I am learning to understand
and honor Sophia and learn
from her wisdom
(tarot readings and alchemy in the
orthodox practice as a way
of understanding the spirit and
universe as ONE)
I will continue to update this Site
as wisdom reveal itself to me
REMEMBER:::
DON"T TRUST FACEBOOK OR PAYPAL VAMPIRES
DON"T TRUST GOLD/LEAD NYMPH/MERMAID STARBUCKS
REMEMBER THAT YOU ARE PHYSICALLY
OF THIS EARTH BUT YOUR SOUL CAN BE
PURIFIED BY PRACTICE AND DEVOTION
THAT THE OBJECT OF PRACTICE IS ONENESS
WITH SPIRIT OF GOD AND FREEDOM
FROM THE EVIL DEMIURGE
THAT THE GOLD AND SILVER OF THIS WORLD
WILL DESTROY THIS WORLD
IF WE LET IT! AND US TOO
KEEP YOUR BLOOD AND DON"T SELL
IT TO FACEBOOK!!!!!

more reading:
sophia and the tarot